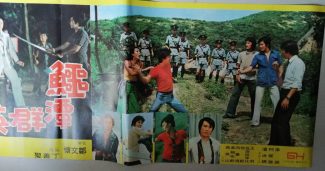 Sale!
A Queen's Ransom Chinese Flyer
Title: A Queen's Ransom
Star: Jimmy Wang Yu, George Lazenby, Angela Mao
Director: Ting Shan-si
Description: Colour Chinese and English flyer printed to promote original theatrical release of the film.
Publishing year of product: 1976
Condition : Mint (never displayed)
In stock
Overview
Before Michelle Yeoh, before Zhang Ziyi, there was one queen of kung fu cinema: Angela Mao! Reel East are proud to celebrate the legacy of filmdom's most lethal female with The Angela Mao Collection.
'A Queens Ransom' is one of the wildest, wackiest actionfests in the Golden Harvest library. What else can you say of a thriller starring James Bond, the One-Armed Boxer, Bolo, Angela Mao and…. Queen Elizabeth II. Set during the 1976 Royal Tour of Hong Kong, the film sees a criminal gang including Jimmy Wang Yu, George Lazenby and Bolo Yeung apparently aiming to blow up Her Majesty and Prince Phillip, both of whom are visible in some shots.
Who stands against this rogue's gallery? Angela Mao, as a high-kicking South-East Asian princess, and a posse of Hong Kong lawmen. The finale sees a fist to fist showdown between Lazenby and Mao, 007 versus Lady Whirlwind.
Besides the elements featured above, 'A Queen's Ransom' is of interest to Bruce Lee fans because Lee's former home is used as a location for several scenes and Bruce's Mandarin voice, Chang Pei-shan, plays one of the villains.
Its weird, wild and wonderful, and Reel East has exclusive memorabilia from this lost cult classic, including this Chinese flyer, printed to promote the original 1976 theatrical release of the film.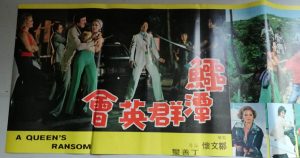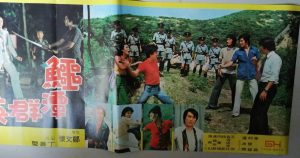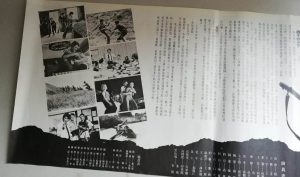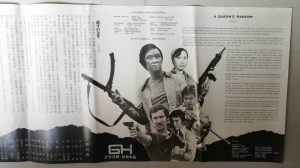 A Queen's Ransom Chinese Flyer
by:
Warning: Invalid argument supplied for foreach() in /home/reeleast/public_html/wp-content/themes/bebostore/woocommerce/content-single-product.php on line 94

Update Required
To play the media you will need to either update your browser to a recent version or update your
Flash plugin
.