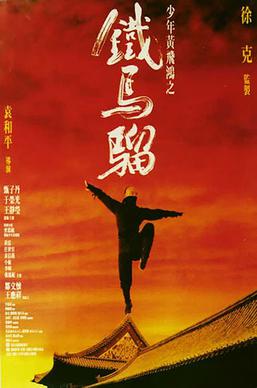 Sale!
Iron Monkey – Chinese poster#2
Title: Iron Monkey
Star: Donnie Yen, Yu Rong-guang, Jean Wang, Angie Tsang
Director: Yuen Woo-ping
Description: This is an original movie poster printed by Golden Harvest to promote the theatrical release of the film.
Publishing year of product: 1993
Condition : Mint (never displayed)
Size: 20 X 30 ins
In stock
Overview
Reel East continues our Hung Gar Heroes series with a movie that redefined some classic characters from Cantonese folk culture.
'Iron Monkey' stars Donnie Yen as Wong Kay-ying, father of the legendary Wong Fei-hung, portrayed here by a girl. Angie Tsang. These two Hung Gar heroes, father and son, find themselves waylaid in a remote town, and forced to team up with a local Robin Hood, the Iron Monkey (Yu Rong-guang) to take down an evil monk.
Produced by Tsui Hark and directed by Yuen Woo-ping, 'Iron Monkey' both followed on from and differed from the ground-breaking 'Once Upon A Time in China'. Though there are elements of the Jet Li performance in this young Wolf Fei-hung, Donnie Yen brings a real Southern Fist flavour to Wong Kay-ying's fights, and brought his own unique interpretation to the famed Shadowless Kick.
The chivalrous bandit Iron Monkey had first appeared in a three-part 1955 black-and-white Cantonese trilogy, but is here reimagined as a Ching dynasty superhero. The lady Robin to Yu's kung fu Batman is played by the lovely Jean Wang.  The supporting cast includes former Shaw Bros star Siu Hou, real-life wu shu champion Li Fai and 'Once Upon a Time in China' bad guy Yam Sai-kwoon.
'Iron Monkey' found a whole new audience when, 8 years after its Hong Kong debut, the film was released in North America, and other points west, by director Quentin Tarantino.
Reel East are excited to share the original memorabilia created by Golden Harvest to promote 'Iron Monkey'. These items are a must-have for fans of kung fu cinema and for long-time devotees of Hung Gar kung fu.
Original Chinese theatrical poster#2: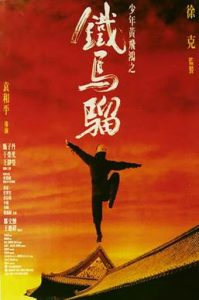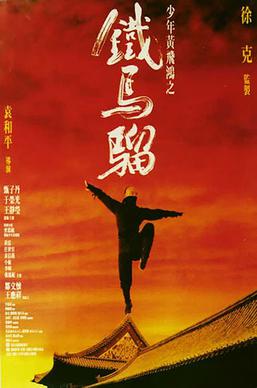 Iron Monkey – Chinese poster#2
by:
Warning: Invalid argument supplied for foreach() in /home/reeleast/public_html/wp-content/themes/bebostore/woocommerce/content-single-product.php on line 94

Update Required
To play the media you will need to either update your browser to a recent version or update your
Flash plugin
.