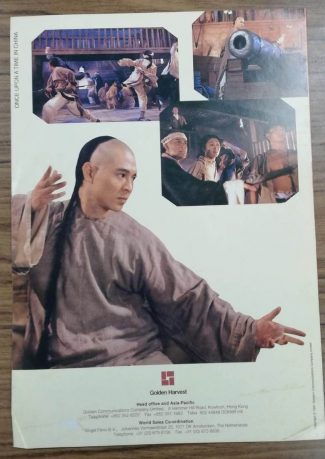 Sale!
Once Upon A Time In China – English flyer
Title: Once Upon a Time in China
Star: Jet Li, Yuen Biao, Jacky Cheung, Yam Sai-kwoon
Director: Tsui Hark
Description: This is an original English flyer printed by Golden Harvest to promote the international distribution of the film.
Publishing year of product: 1991
Condition : Mint (never displayed)
In stock
Overview
When you talk Hung Gar Heroes, you're talking Wong Fei-hung, and here is the film that redefined this Cantonese folk hero for a new generation: 'Once Upon a Time in China'.
With this film, director Tsui Hark fulfilled a long-held ambition to reimagine the idol of his youth, and, in doing so, he made a superstar out of actor Jet Li. Though filmed by diverse hands over many months, 'Once Upon a Time in China' was a huge hit that revived the kung fu movie genre in the early 90s.
For the first time since Kwan Tak-hing retired from the role, Chinese audiences accepted a new actor as Wong Fei-hung. Jet Li brought a youthful majesty to the role. Tsui Hark surrounds him with the perfect cast in familiar roles from the Wong Fei-hung Canon. 80s kung fu star Yuen Biao reprises his 'The Magnificent Butcher' role of Leung Foon, actor/singing star Jacky Cheung is Ah So and the burly Kent Cheng plays 'Butcher' Lam Sai-wing. The film's love interest is played by the luminous Rosamund Kwan, and the antagonist role allows for a career best performance from veteran kung fu player Yam Sai-kwoon.
'Once Upon a Time in China' redefined the whole kung fu movie genre for a whole new generation of filmgoers. Reel East are excited to share the original memorabilia created by Golden Harvest to promote it.
Original English marketing flyer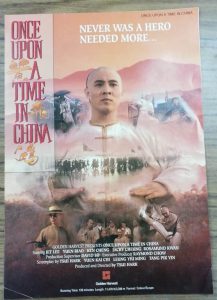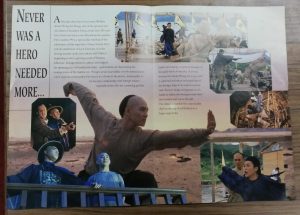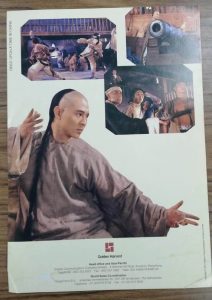 Once Upon A Time In China – English flyer
by:
Warning: Invalid argument supplied for foreach() in /home/reeleast/public_html/wp-content/themes/bebostore/woocommerce/content-single-product.php on line 94

Update Required
To play the media you will need to either update your browser to a recent version or update your
Flash plugin
.