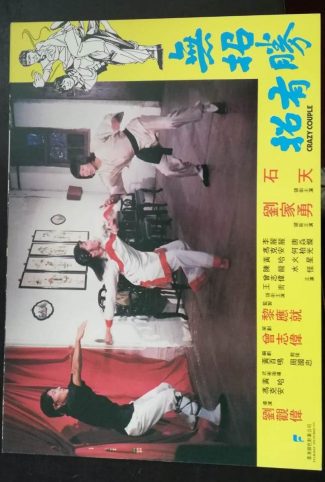 Sale!
'Crazy Couple' Lobbycard Set
Title: Crazy Couple
Star: Lau Kar-yung
Director: Ricky Lau
Description: This is a set of ten (1o) original lobby cards printed by Hong Kong's legendary Golden Harvest studios. They are full colour and printed on thick cardboard, and each features cartoon artwork surrounding colour photos. These lobby cards were issued to promote the original Chinese distribution of the film.
Publishing year of product: 1979
Condition : Mint (never displayed)
In stock
Overview
'Crazy Couple' is a kung fu comedy hit produced just as the genre came into its own. It launched its young star, Lau Kar-yung, as a potential successor to Jackie Chan, who had moved on from period comedy kung fu after just two films. Lau was paired with slapstick king Dean Shek, Chan's co-star from 'Snake in the Eagle's Shadow' and 'Drunken Master'. The rest of the cast includes veteran bad guy Fung Hark-on and Shaw Bros legend Li-Li Li.
The Lau Gar-yung Collection presents this rare set of 1o full-colour lobbycards, printed on thick paper for display in Hong Kong cinemas during the film's original theatrical run.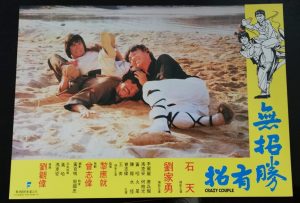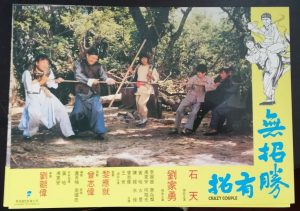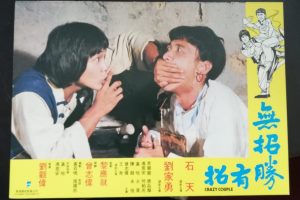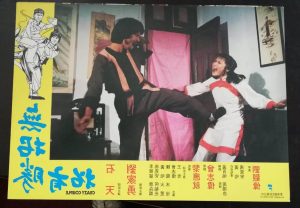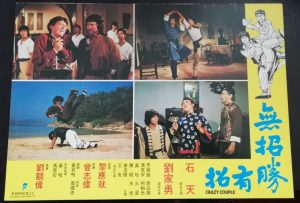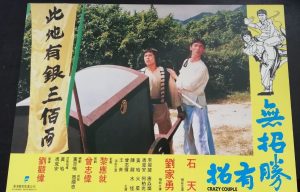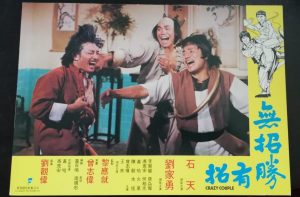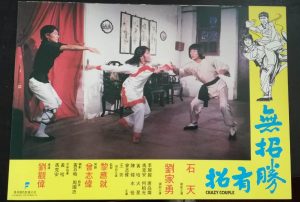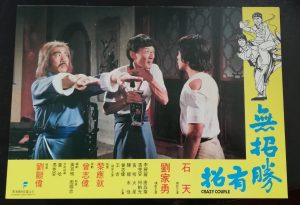 'Crazy Couple' Lobbycard Set
by:
Warning: Invalid argument supplied for foreach() in /home/reeleast/public_html/wp-content/themes/bebostore/woocommerce/content-single-product.php on line 94

Update Required
To play the media you will need to either update your browser to a recent version or update your
Flash plugin
.