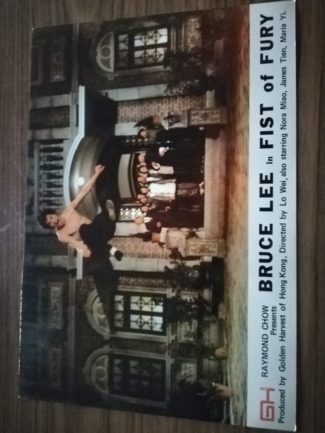 Sale!
Fist Of Fury – Hong Kong Theatrical Lobbycard Set
Title: Fist of Fury
AKA: The Chinese Connection
Star: Bruce Lee
Director: Lo Wei
Description: This is a set of eight (8) original lobby cards printed by Hong Kong's legendary Golden Harvest studios. They are full colour and printed on thick cardboard. These lobbycards were issued to promote the theatrical release of Bruce Lee's second hit. They feature the original Golden Harvest logo.
Publishing year of product: 1972
Condition : Mint (never displayed)
In stock
Overview
By 1972, Bruce Lee returned to Hong Kong in triumph to make his second film for the Golden Harvest studio. Virtually the entire movie was shot within the walls of the company's Hammerhill Road facility, and the walls can barely contain the sheer energy of The Little Dragon. Lee was reunited with 'The Big Boss' director Lo Wei for 'Fist of Fury', but now the star had far more influence on the project. The film tells the story of the events following the death of a legendary Chinese martial arts master, and has inspired more sequels and remakes than any of Lee's other films. On initial release, 'Fist of Fury' beat the Asian box office of its predecessor, and was a huge hit in Japan, despite the fact that the film's villains hailed from that country. Reel East is proud to be able to offer the memorabilia created by Golden Harvest to promote 'Fist of Fury' in Hong Kong and internationally, and give fans the opportunity to own a part of The Little Dragon's legacy for themselves.
Set of eight (8) original Hong Kong theatrical lobby cards: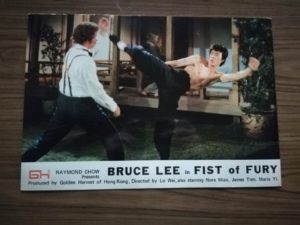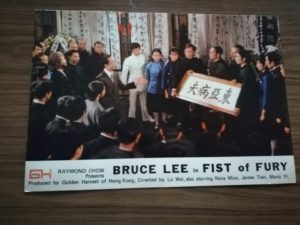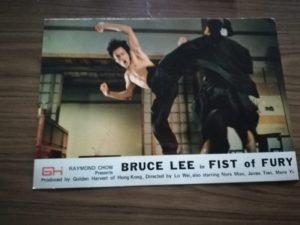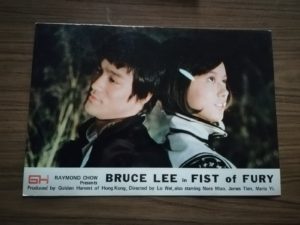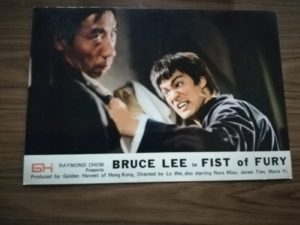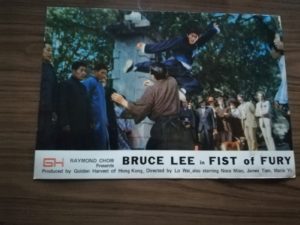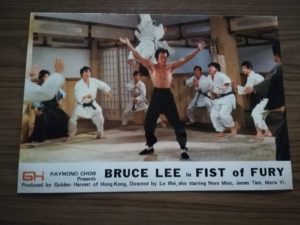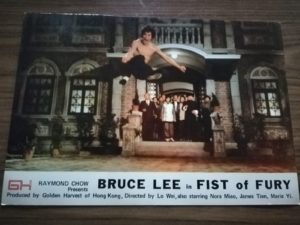 Fist Of Fury – Hong Kong Theatrical Lobbycard Set
by:
Warning: Invalid argument supplied for foreach() in /home/reeleast/public_html/wp-content/themes/bebostore/woocommerce/content-single-product.php on line 94

Update Required
To play the media you will need to either update your browser to a recent version or update your
Flash plugin
.