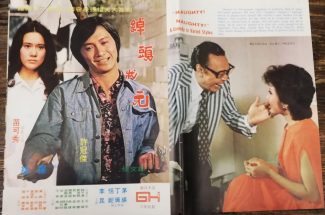 Sale!
Naughty, Naughty Flyer
Title: Naughty, Naughty
Star: Sam Hui, Nora Miao, Angela Mao
Director: Lo Wei
Description: This  colour and black and white leaflet was printed by Golden Harvest to support the 1974 Hong Kong theatrical release of this cult comedy.
Publishing year of product: 1974
Condition : Mint (never displayed)
In stock
Overview
Before Michelle Yeoh, before Zhang Ziyi, there was one queen of kung fu cinema: Angela Mao! Reel East are proud to celebrate the legacy of filmdom's most lethal female with The Angela Mao Collection.
After director Lo Wei's success with Bruce Lee's 'The Big Boss' and 'Fist of Fury, he reunited many of the key 'Bruce Lee' players for a comedy starring Hong Kong singing star Sam Hui. Hui was also a close family friend of Lee, who had died the year before this film was made.  Such was Angela Mao's stardom at this point that she was drafted in to shoot a cameo in the movie, and perform a fight scene with the usual band of Golden Harvest stunt guys.
Sam Hui made his name as a singer of light-hearted Cantonese language songs that reflected every day life in Hong Kong. Signed by Golden Harvest, he became something of an action star in films like 'The Tattooed Dragon', 'Back Alley Princess' and  'Chinatown Capers'. 'Naughty, Naughty' sees him show off his comedic styling in a typically slapstick local
The film shot on location in Macau, and team Lo Wei was augmented by Shaw Bros actress Tanny Tien Ni and Hong Kong comedy legend Leung Sing-bo.
Reel East are proud to celebrate this wacky Hong Kong comedy klassic by making this colour and black and white flyer, printed by Golden Harvest for the 1974 theatrical release of the film, available to Angela's worldwide fanbase.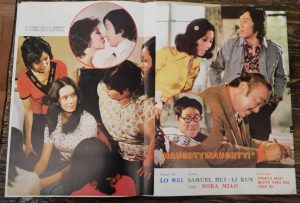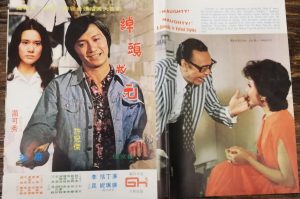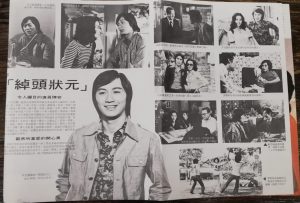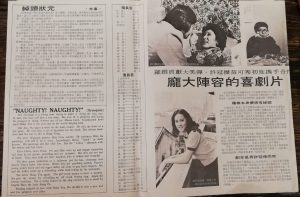 Naughty, Naughty Flyer
by:
Warning: Invalid argument supplied for foreach() in /home/reeleast/public_html/wp-content/themes/bebostore/woocommerce/content-single-product.php on line 94

Update Required
To play the media you will need to either update your browser to a recent version or update your
Flash plugin
.