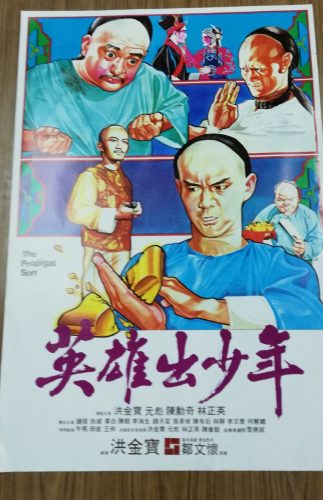 Sale!
The Prodigal Son – Chinese poster
Title: Prodigal Son
Star: Yuen Biao, Lam Ching-ying, Sammo Hung
Director: Sammo Hung
Description: This is an original movie poster printed by Golden Harvest to promote the theatrical release of the film. The artwork is  by the legendary Hong Kong cinema 'posterist' Yuen Tai-yung
Publishing year of product: 1981
Condition : Mint (never displayed)
In stock
Overview
Reel East launches our Heroes of Wing Chun series with one of the greatest kung fu movies ever devote to the art
In 1981, actor/ director Sammo Hung made the film many consider to be his masterpiece, 'The Prodigal Son'). The film tells a story from the history of Wing Chun kung fu, the style made famous worldwide by Bruce Lee. Sammo co-stars in, directs and choreographs the film, which stars Yuen Biao as a the young Leung Jaan. This 'prodigal son' will grow up to become the great-grandmaster of Ip Man. Ip Man was Bruce Lee's teacher, and has been played on-screen in a series of hit films starring Donnie Yen. 'Prodigal Son' features sterling supporting performances by Lam Ching-ying (of 'Mr. Vampire'fame) and Sammo himself. Reel East are excited to share the original memorabilia created by Golden Harvest to promote this film. These items are a must-have for fans of kung fu cinema and superstar Sammo Hung, and for long-time devotees of Wing Chun kung fu.
Original Chinese theatrical poster: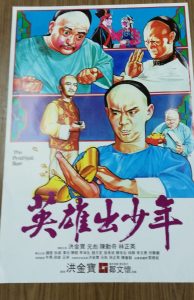 The Prodigal Son – Chinese poster
by:
Warning: Invalid argument supplied for foreach() in /home/reeleast/public_html/wp-content/themes/bebostore/woocommerce/content-single-product.php on line 94

Update Required
To play the media you will need to either update your browser to a recent version or update your
Flash plugin
.