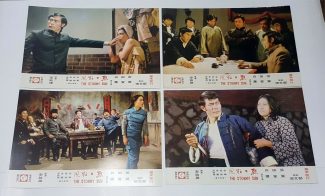 Sale!
Stormy Sun Lobbycards
Title: Stormy Sun
Star: Chang Yi, Pai Ying
Director: Wu Min-hsiung
Description: This is an original set of lobbycards printed by Hong Kong's legendary Golden Harvest studios. It was issued for distribution to Asian theatres during the original theatrical release of this martial arts classic.
Publishing year of product: 1973
Condition : Mint (never displayed)
Size:  11 in × 14 in
In stock
Overview
From the glory days of Hong Kong action cinema, Reel East presents The Lost Fists Collection. We celebrate the unsung legacy of the other kung fu heroes who fought in the shadow of Bruce Lee and Wang Yu.
'Stormy Sun' stars Taiwanese action ace Chang Yi, a truly underrated star of swordplay and kung fu cinema. He is cast here opposite perennial bad guy Pai Ying. Both were graduates of the same Taipei drama academy that gave the world Angela Mao Ying.
Set in the Wild East, two master martial artist team up against a vicious warlord. Though set in ancient China, 'Bandits from Shantung' was shot on location in Korea.
At the height of the kung fu movie boom, 'Stormy Sun' was released theatrically in the US  as 'Super Manchu'.
Reel East is proud to share this rare 12 lobbycard set, printed by Golden Harvest to promote the original theatrical release of the film.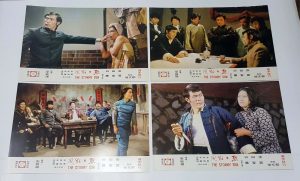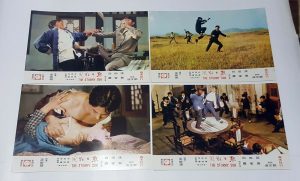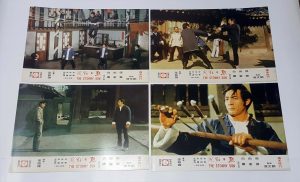 Stormy Sun Lobbycards
by:
Warning: Invalid argument supplied for foreach() in /home/reeleast/public_html/wp-content/themes/bebostore/woocommerce/content-single-product.php on line 94

Update Required
To play the media you will need to either update your browser to a recent version or update your
Flash plugin
.