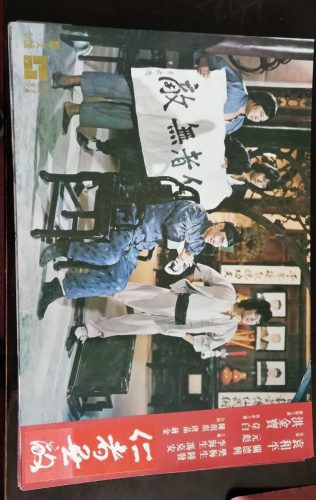 Sale!
The Magnificent Butcher Lobbycards
Title: The Magnificent Butcher
Star: Sammo Hung, Kwan Tak-hing, Fan Mui-sang, Yuen Biao
Director: Yuen Woo-ping
Description: This is a set of 12 lobbycards, printed on thick paper and used to promote the original Hong Kong theatrical release of the film.
Publishing year of product: 1979
Condition : Mint (never displayed)
In stock
Overview
Reel East's Heroes of Hung Gar series presents a movie devoted to one of the greatest kung fu movies ever devoted to the art.
'The Magnificent Butcher' stars Sammo Hung in the role he was born to play, that of Hung Gar kung fu grandmaster Lam Sai-wing. Lam, a pork butcher by trade (hence the title!), was the most famous student of the legendary Wong Fei-hung.
Directed by Yuen Woo-ping, the film brings real deal Hung Gar techniques to the big screen in the context of a kung fu comedy. It co-stars martial arts star Yuen Biao, Shaw Bros veteran Fan Mui-sang and one of the greatest movie villains of his era, Lee Hoi-san.
'The Magnificent Butcher' also sees one of the greatest late life performances of Kwan Tak-hing, the actor who played Wong Fei-hung  in over a hundred full length films. Kwan Sifu was synonymous with the character he created on screen back in 1949, and director Yuen Woo-ping crafts a classic calligraphy duel for the old master.
Reel East are excited to share the original memorabilia created by Golden Harvest to promote this film. These items are a must-have for fans of kung fu cinema and superstar Sammo Hung, and for long-time devotees of Hung Gar kung fu.
This is a set of 12 original lobbycards printed to promote the film's theatrical release in Hong Kong.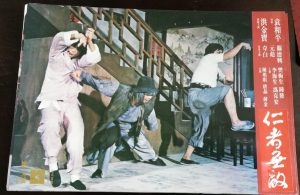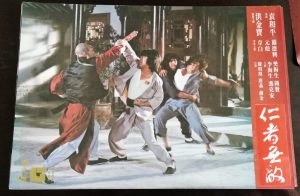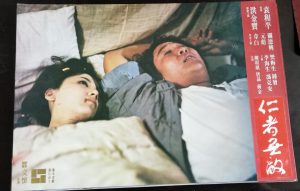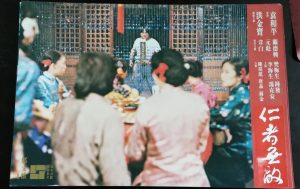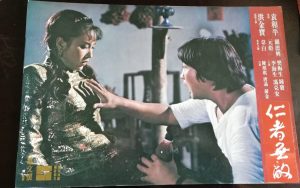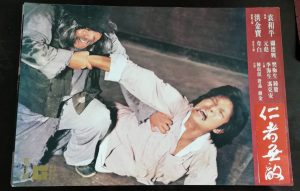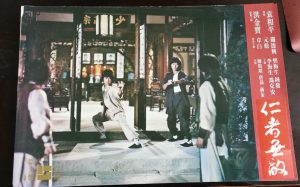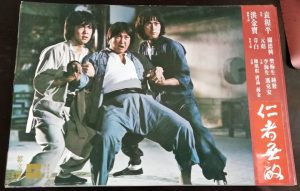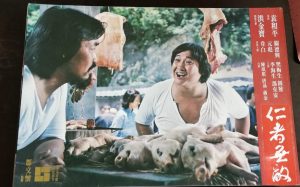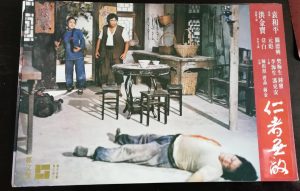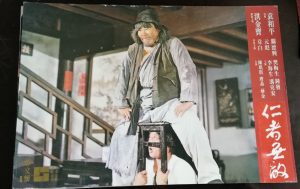 The Magnificent Butcher Lobbycards
by:
Warning: Invalid argument supplied for foreach() in /home/reeleast/public_html/wp-content/themes/bebostore/woocommerce/content-single-product.php on line 94

Update Required
To play the media you will need to either update your browser to a recent version or update your
Flash plugin
.