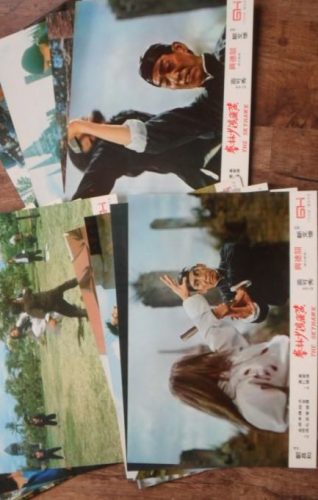 Sale!
The Skyhawk – Lobbycards
Title: The Skyhawk
Star: Kwan Tak-hing, Carter Wong, Sammo Hung, Whang In-shik
Director: Cheng Chang-ho
Description: This set of lobbycards was printed by Golden Harvest to promote the original theatrical release of the film.
Publishing year of product: 1974
Condition : Mint (never displayed)
In stock
Overview
Our Hung Gar Heroes presents 'The Skyhawk', starring one of the greatest icons of kung fu cinema history.
'The Skyhawk' stars Kwan Tak-hing in his first colour movie, produced by the Golden Harvest studio. Kwan had previously played the character of Wong Fei-hung in around 80 black-and-white Cantonese actioners, and was by now virtually synonymous with the role.
The film sees Wong Sifu travel to Thailand to meet an old friend, where he finds himself embroiled in a showdown with a local crime boss and his high-kicking enforcer.
Director Cheng Chang-ho ('King Boxer') channels some elements from Bruce Lee's hit 'The Big Boss' as he revives Hong Kong's greatest kung fu icon. His supporting cast include Sammo Hung, who also choreographed the action, 'Hapkido' star Carter Wong and the invaluable Whang In-shik as Wong Fei-hung's nemesis.
Reel East are excited to share the original memorabilia created by Golden Harvest to promote this film. These items are a must-have for fans of kung fu cinema and for long-time devotees of Hung Gar kung fu.
Original theatrical lobbycard set :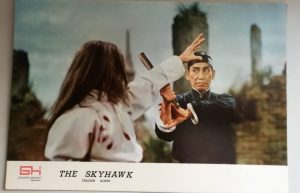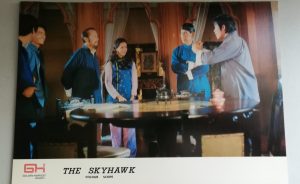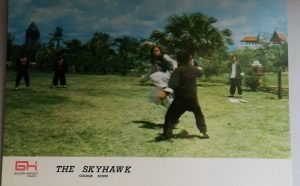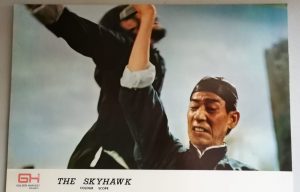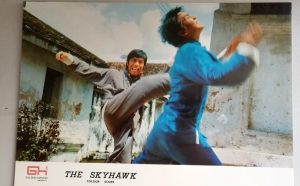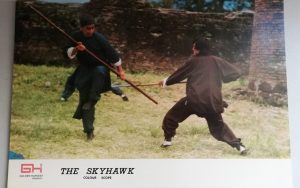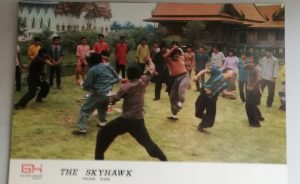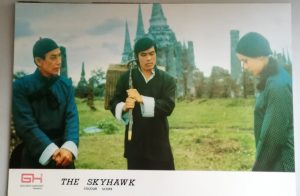 The Skyhawk – Lobbycards
by:
Warning: Invalid argument supplied for foreach() in /home/reeleast/public_html/wp-content/themes/bebostore/woocommerce/content-single-product.php on line 94

Update Required
To play the media you will need to either update your browser to a recent version or update your
Flash plugin
.