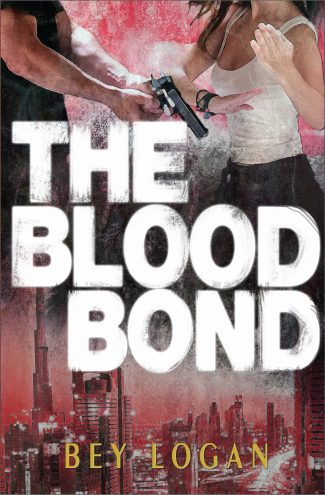 Sale!
ISBN:

978-988-18949-1-5
The Blood Bond (Volume One of the Shadowguard Saga)
by: Bey Logan
All copies autographed by author
A stylish, fast-paced thriller, set against an exotic Asian backdrop, with larger than life characters and dynamic action scenes.
Author Bey Logan is a screenwriter, producer and kung fu expert. He wrote the book 'Hong Kong Action Cinema', scripted Jackie Chan's 'The Medallion', produced 'Crouching Tiger, Hidden Dragon : Sword of Destiny'  and runs the Kwai Chung Martial Club in Hong Kong. This is his first novel.
Overview
An Asian mystic, the Karmapata, is mortally wounded in an assassination attempt, and needs a vital operation to save his life. The race is on to find anyone who can match his rare blood type, with the assassins killing off the donors. The Karmapata's lethal female bodyguard, Deva, locates the last possible donor, a drunk former US military man named John Tremayne.
Together, this unlikely couple must survive the dangerous journey to the city, and save the man Deva is sworn to protect.
'The Blood Bond'is the first novel from producer/screenwriter Bey Logan. It is a fast-paced reimagining of the 2011 cult action film starring and directed by Michael Biehn (The Terminator, The Abyss, Tombstone)
(The Shadowguard Saga will continue with the second book in the series, 'Red Dawn Rising'.)